LES AMPLITUDES October 21-25, 2020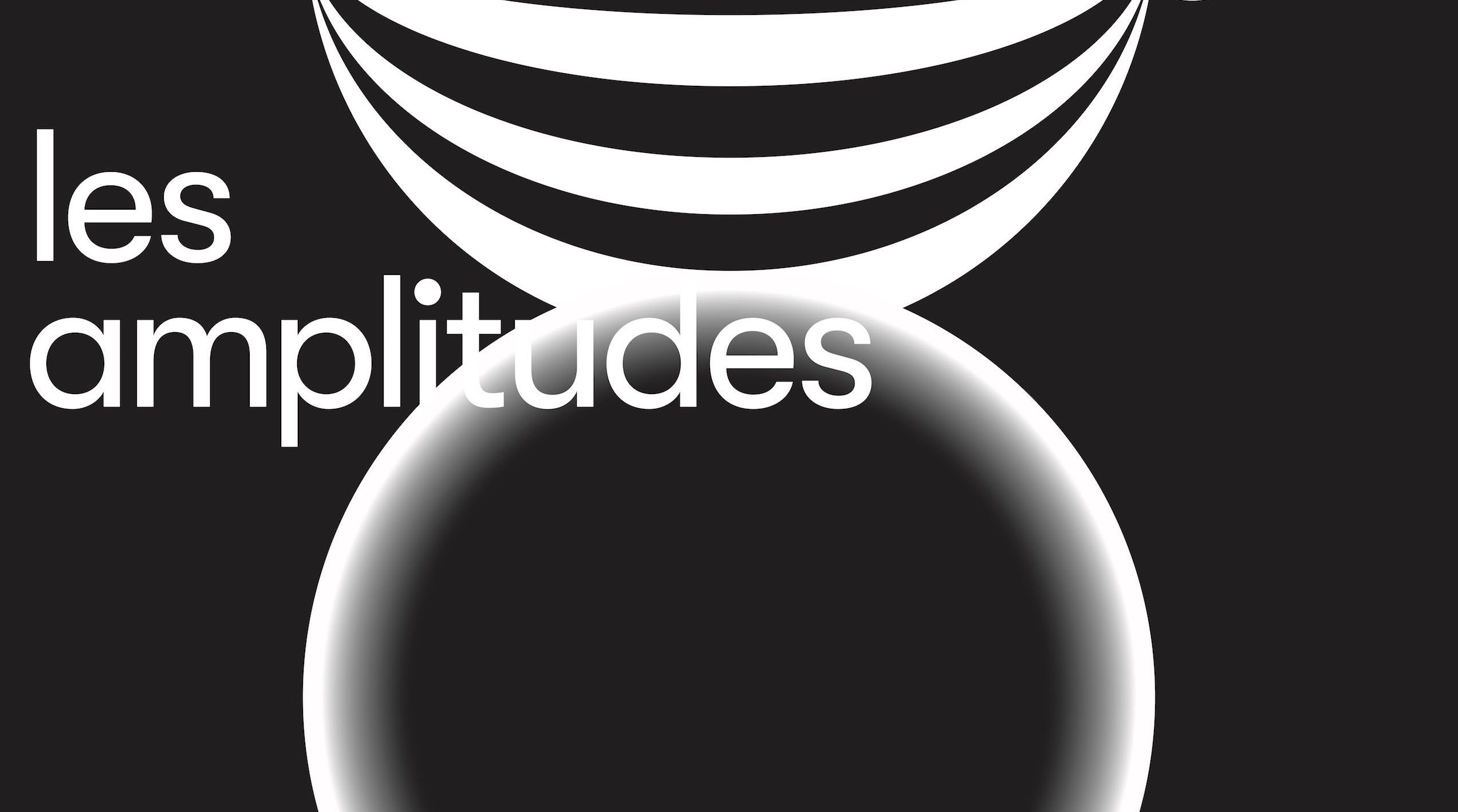 Amplify the music, make it audible, perceptible and tangible. It is now, and perhaps more than ever, time to awaken, to reveal oneself and to resonate. This is the whole intention of this new edition of the Amplitudes Festival in La Chaux-de-Fonds, CH.
Alexandre Babel has elaborated a program including the creations of musicians and composers Caspar Brötzmann, Ryoji Ikeda, Wojtek Blecharz, Mio Chareteau, Thomas Meadowcroft, Radial, Sudden Infant, Annette Schmuki and Anthony Pateras; the screening of animated films by director Delia Hess; the installations by artist and lighting designer Florian Bach; and the interventions of composer and theorist François J. Bonnet aka Kassel Jaeger and visual artist Latifa Echakhch.
Check out the detailed programme here.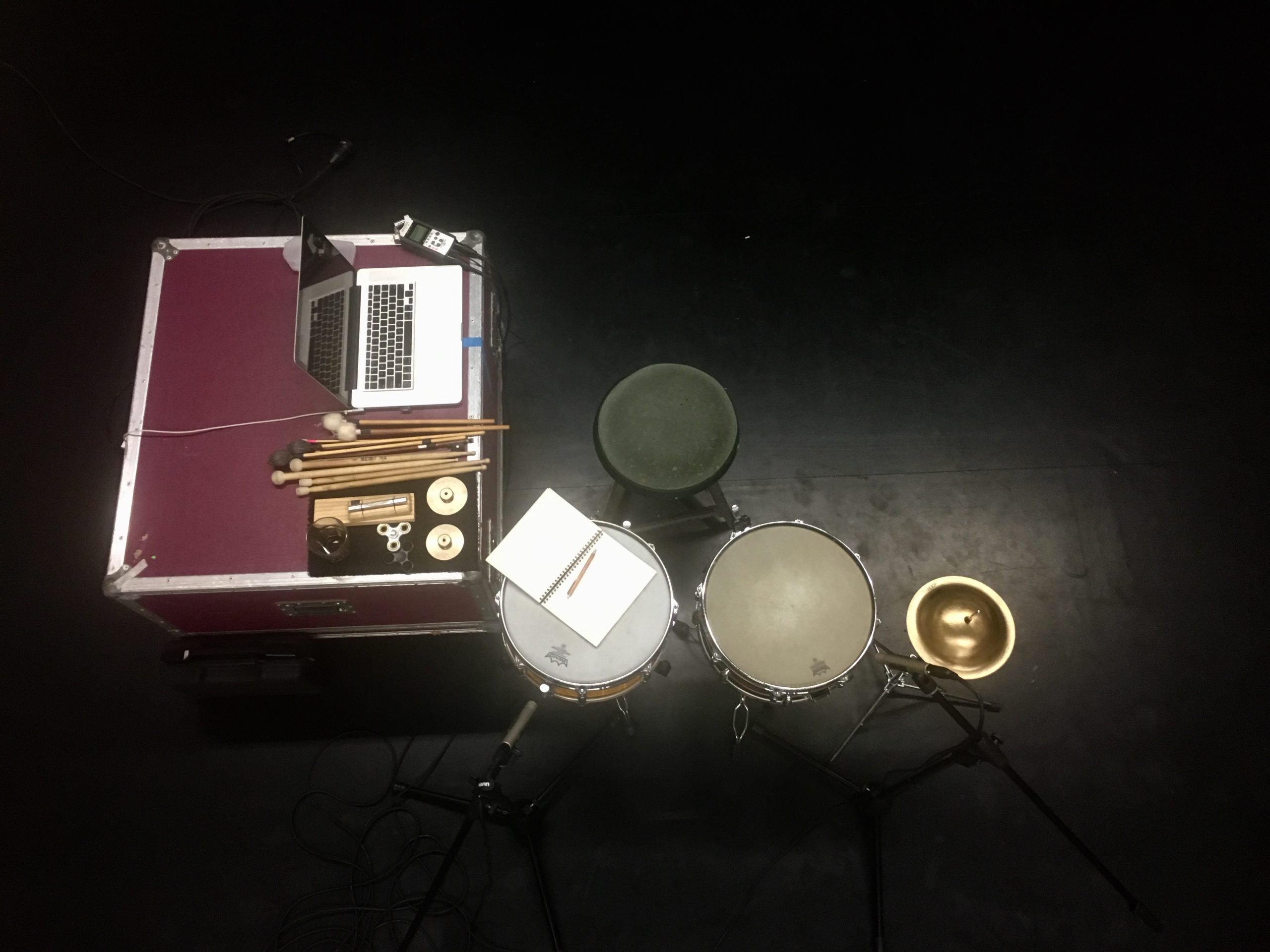 The Amplitudes Festival in la Chaux-de-Fonds will focus this year on Alexandre Babel's works and compositions. Two brand new works will be presented, one of which is a snare drum quartet to be performed by the Swiss based percussion group Eklekto. It will be part of a concert with Eklekto and le NEC, featuring exclusive works by Thomas Meadowcroft and Annette Schmucki. The composition process has started, in the inspiring Wiesenburg Studio in Berlin.
RYOJI IKEDA / NEW COLLABORATION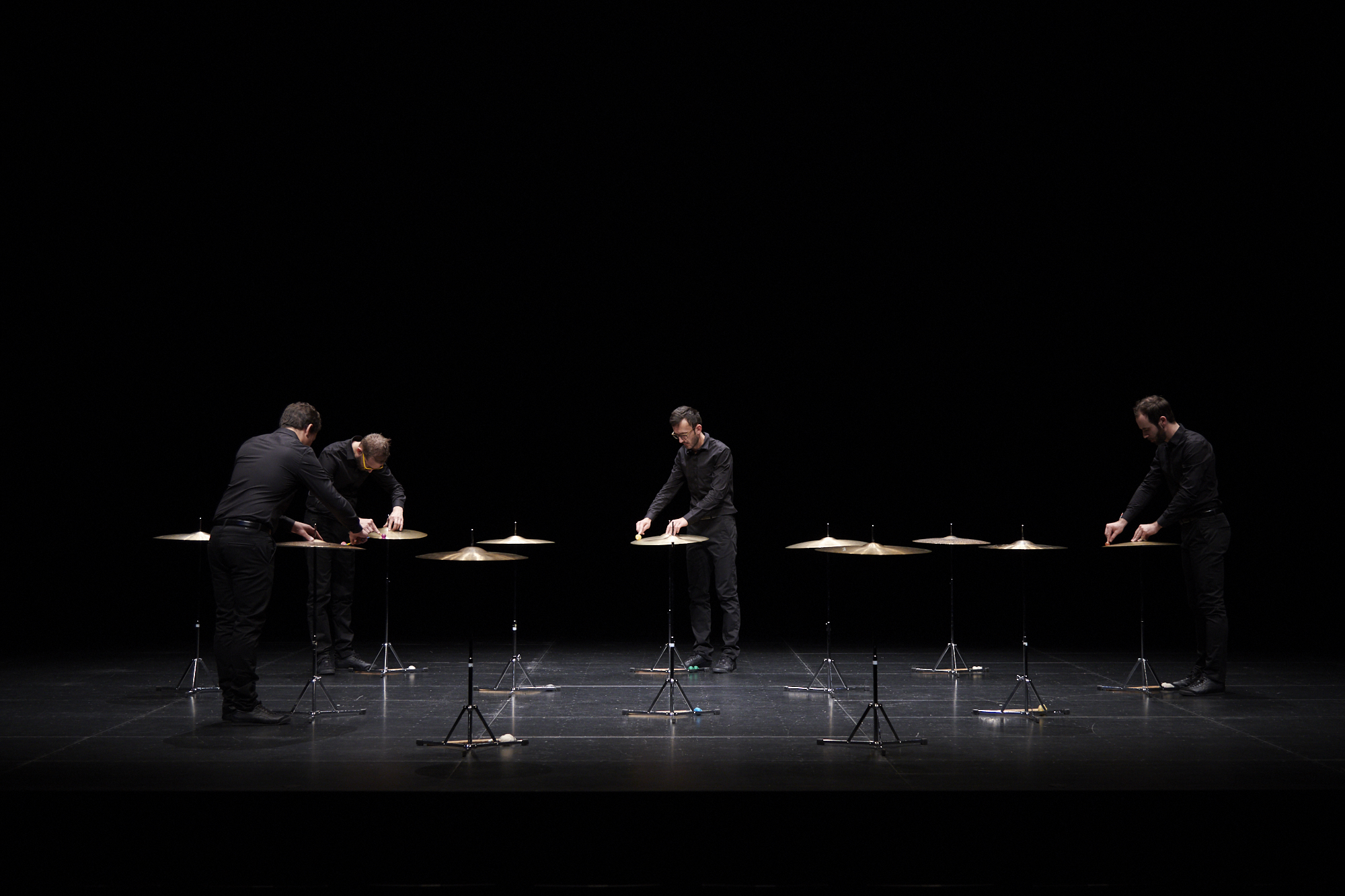 The internationally acclaimed electronic composer and artist Ryoji Ikeda is creating 8 new works for acoustic percussion instruments, in collaboration with the percussionists and performers Stéphane Garin, Amélie Grould and Alexandre Babel. The rehearsals have just started this week in Strasbourg and the premiere is due for September 2020 at the Festival Musica Strasbourg. After "Music for percussion 1" (photo) commissioned by Eklekto Percussion and premiered in 2016 at the Bâtie-Festival de Genève, Ikeda is bringing "Music for percussion 2", an unexpected journey into the sonic possibilities of small percussion instruments, which draw a contrast with his usual large scale video and electronic installations. Stay tuned!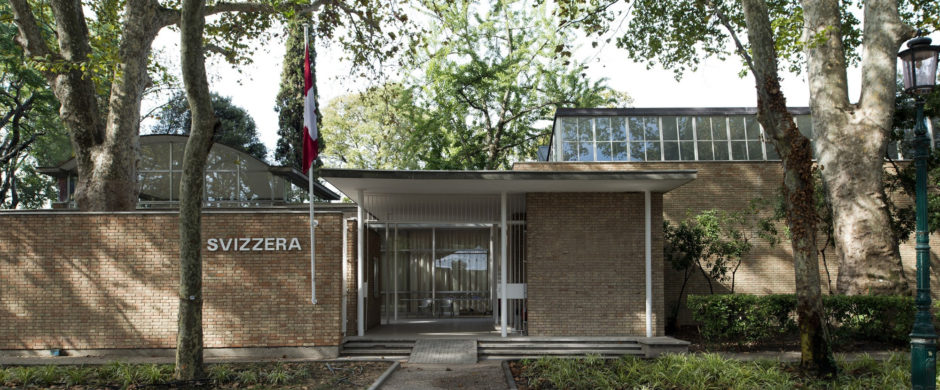 Covid-19 strikes again, La Biennale di Venezia has revealed new dates for the Architecture Biennale as well as for the Art Biennale. While the architectural event will be taking place from May 22nd to November 21st 2021, the Biennale Arte will be held from April 23rd to November 27th 2022. These are major changes but we won't be discouraged! Swiss artist Latifa Echakhch and her two collaborators, curator Francesco Stocchi and percussionist Alexandre Babel, will hence be more than ready to take you on an acoustic & spatial journey at the Swiss Pavilion of the 59th International Art Exhibition in 2022.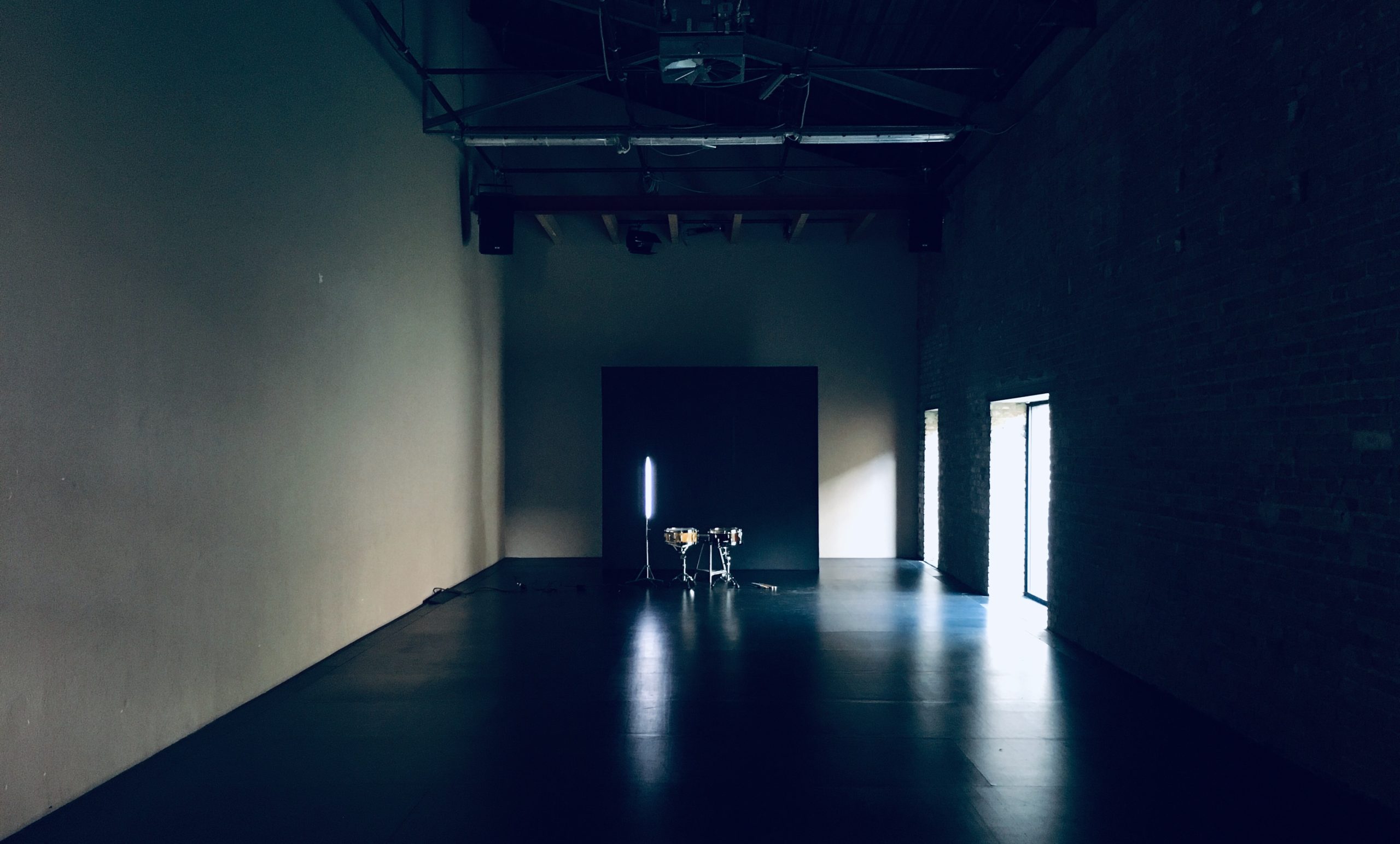 The coronavirus containment measures still allow creation processes for future projects to happen! The working residency #1 for a new solo work with light design by swiss artist Florian Bach has begun in Berlin. This new work, to be premiered on october 25th at the Amplitudes festival, draws a line between acoustic and light articulations.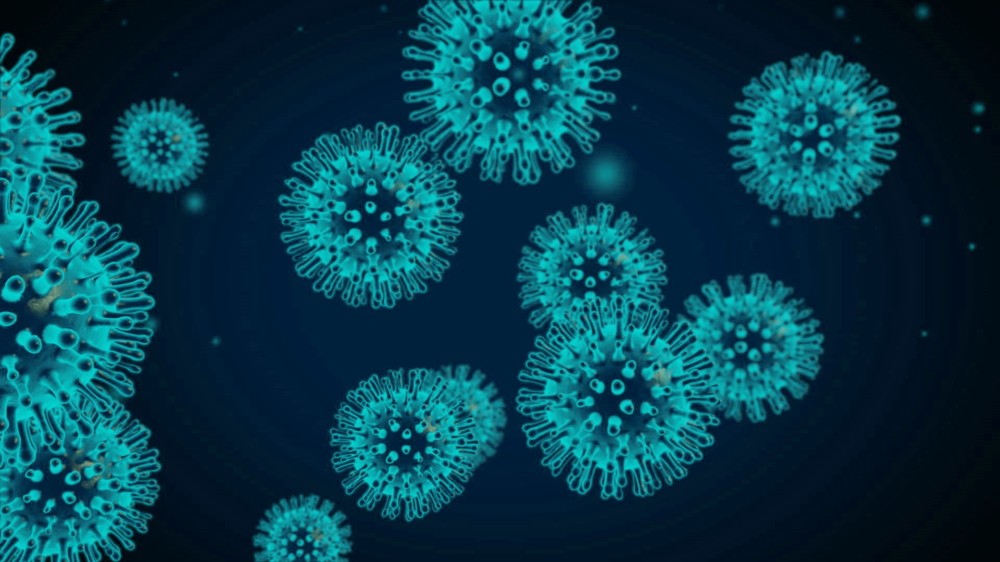 The difficult times we are all experiencing is highly touching the performing arts. Many events have been canceled or postponed, it might only be the beginning. These times are a good opportunity to question our practices, and the possible future of adventurous music.
Stay healthy, and listen to music at home!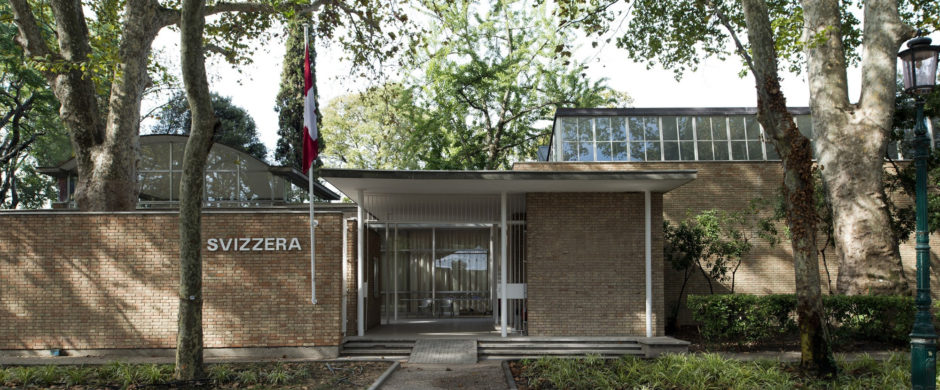 The Swiss Arts Council Pro Helvetia has chosen to entrust the Swiss Pavilion at the 59th International Art Exhibition – La Biennale di Venezia to the artist Latifa Echakhch. The artist herself has asked curator Francesco Stocchi and percussionist Alexandre Babel to join her for the realisation of the exhibition. Together they intend to offer visitors of the Biennale a rhythm-based experience with visual, acoustic and spatial effects.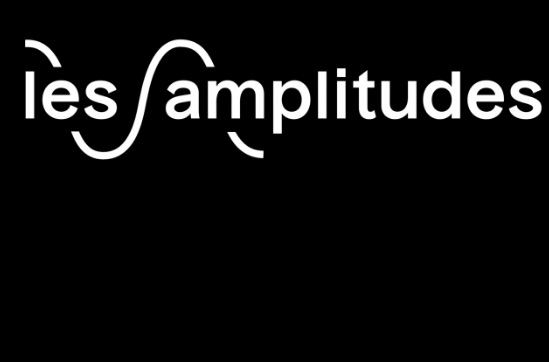 News from les Amplitudes Festival!
Alexandre Babel will be the invited artist of the 2020 edition of the monographic contemporary music festival held in the city of La Chaux de Fonds in Switzerland focusses on the work of one musician. Babel will present 5 days of concerts, art exhibitions, lectures and performances from October 21st to 25th. Stay tuned!
More infos here: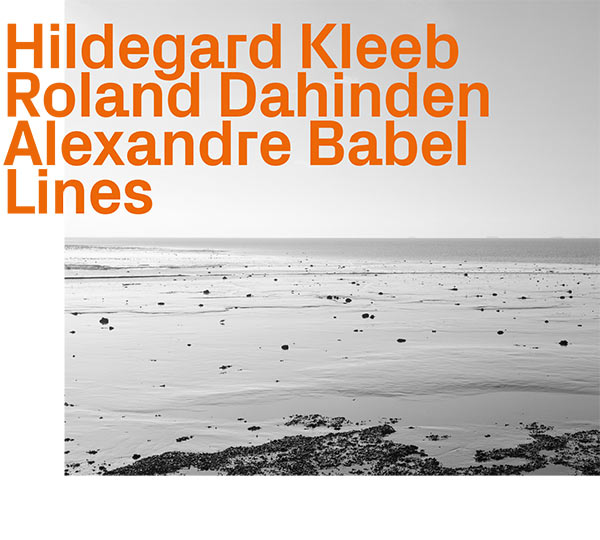 The trio consisting of pianist Hildegard Kleeb, trombone player Roland Dahinden and Alexandre Babel has released a new opus on the newly created label ezz-tetcis! The legendary experimental jazz and contemporary music label Hat Hut is back, in the form of this new series, created by label owner Werner X. Uehlinger. 10 original tracks beautifully recorded by Rainer Robben in Berlin and mixed by Micha de kanter. Liner Notes by Andy Hamilton!